June 2020
We use Smap in 3 main flows of our Agri Supply Chain System
Supply chain sector where forms are used to collect data for a) product/crop purchasing b) product/crop movement. c) product/crop reception. and d) product/crop bagging for stocking
Farmer & farmer sector [this is more for farmer livelihood], smap forms are used for; a) Farmer registration b) Farmer auditing c) Farmer trainings & meetings
Organisation mapping sector [more on farmer locality/location & geographical mapping] – collects GPS data for each key player in the agr-flow attached to a particular client
Enoch Kirabo
Education – MEQA
November 2018
My team and I had been working with other organizations in our attempt to put together an eMonitoring system that worked perfectly for our organization's education programmes in 3 national offices (Cambodia, Nepal and Bangladesh). With the scale of the work in our World Vision National Offices, we needed to not only develop digital observation tools, but also program instant feedback functionalities on the app itself. This would enable the monitors to provide and prioritize the coaching points to facilitators and teachers in a way that transformed a monitoring visit to one of mentorship, rather than simply data extraction.
It was not until we started working with SMAP, specifically with Neil Penman, that all our eMonitoring wishes came to life. What took us months to discuss and deliver with others, took Neil a week. He setup our ODK forms and provided extra features based on the specific needs of our educational programme. Even after setting things up, he is also supportive of how we take ownership of the administration.
Above all things, it is this support that I appreciate the most from Neil — the instant support and assurance that he would know the answer (or that if he didn't know the answer, he would get back to you within a couple of hours). An additional factor is that we had linked SMAP to PowerBi in order to provide semi-real time visualization of the data analysis. Even in this step, Neil also helped us in figuring out how the connections worked when we came across kinks. Our eMonitoring system, MEQA as we call it, is now in such a state that we feel confident to roll-out the system to other National Offices as well.
Alodia Santos
Technical Advisor – Education,
World Vision International
Journal Reference
August 2018
FieldTask was mentioned in the following paper Factors Affecting Rehabilitation of Food Security: A Study in Earthquake – Affected Districts in Nepal by Dhruba Raj Ghimire.
HERD
November 2016
I ran a two day advanced data collection training course at HERD, Kathmandu. They subsequently wrote a blog post about the course.
Calgary Water Board
Calgary suffered its worst flood in almost 100 years in 2013, putting most of our downtown underwater.
In this disaster, the majority of the inner city had no power, and all our municipal networks were down for many days. None of our existing technology (mobile, or desktop) was connected, or functioning. After many days, we eventually gained partial network functionality, but still none of our inspection or mapping software worked.
Shortly afterwards, we began using Smap to inspect critical flood-related infrastructure as a best-practice. Smap was chosen because it is cross-compatible with any device, and 100% functional offline, while still offering all the connectivity features of other, far more expensive networked inspection software.
In the event of another natural disaster, this system allows us to continue to operate and collect high-quality critical inspection data regardless of network update or connectivity.
In addition, we found it vastly simpler to train our staff with this tool. It could literally be deployed in minutes, while more extensive training was often required to understand other proprietary tools.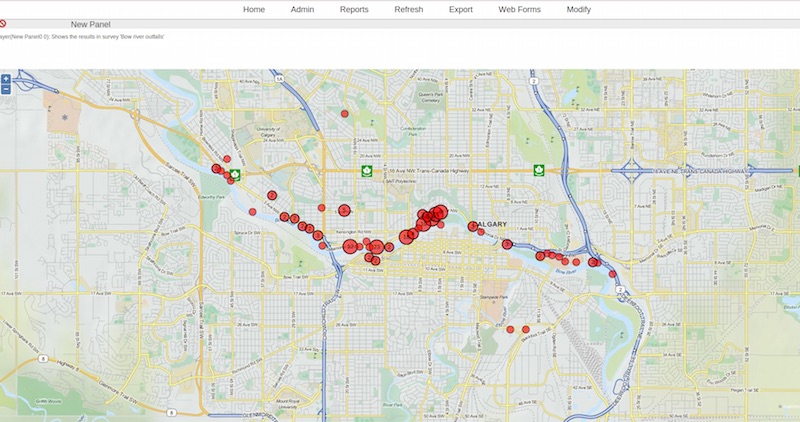 We continue to use Smap today, and Neil has continued to kindly help us with it as needed. I implemented this inspection system for my group at the time. I no longer work in the area but they continue to use the software despite regular sales pitches from proprietary vendors. None of them have been able to offer the same level of features, reliability, cost-effectiveness, and cross-compatability. Our corporation does not use the software for its price. We chose it, and continue to use it, for the functionality.
It is simply put, a best-of-breed tool from a practicality standpoint, and absolutely the most cost-effective.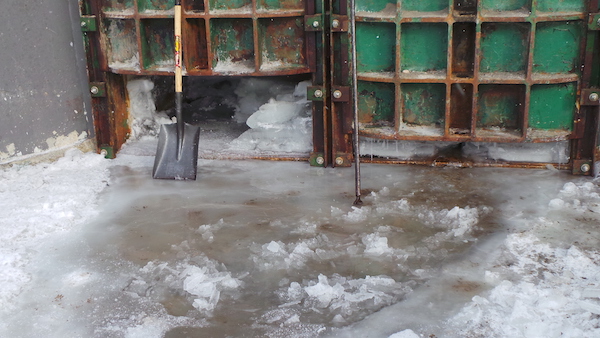 The best part about it, however, is working with Neil, and his community-driven, agile framework for software development that has allowed Smap to evolve in ways that have been highly relevant to our needs.
Capital Construction Coordinator
City of Calgary
Solomon Islands Health Facility Costing Study – 2015
August 2015
Lorgelly, P., Mortimer, D., Au, N., Sweeny, R., Mahal, A., Irava, W. & Gilbert., K et al (2014). Solomon Islands Health Facilities Costing Study. Melbourne, Australia.
The data collection for this study took place in early 2014 using a Smap server and mobile phones.
Child Protection in Crisis
9th July 2015
The child protection in crisis learning network has posted 2 photographs of a data collection project in Cambodia that uses Smap. I'm working on this project with Columbia University.
In the second photo I can only see pen and paper but the phones are definitely involved in this somewhere.
Floods in Solomon Islands
Solomon Star News
21st April 2014
The Solomon Star News had an article (21st April 2014) on the use of technology to assist in the response to the recent floods. Although not mentioned by name, the technology is Smap which is being used by World Vision who are also making it available to Save the Children and SWIM (Short Workshops in Mission).
Using Smap in Mozambique
Ivan Donduro
NO Monitoring and Evaluation Officer
WV Mozambique
October 20th 2013
The methodological paradigm in research for International Development is increasingly shifting into combining quantitative and qualitative data, as experts are coming to a consensus that statistical numbers do not explain the social and cultural dynamics to which a lot of issues dealt with in international development are linked to. Other than that, combining both methods adds "life" to the data…it's one thing collecting a survey answer from a household member that says "borehole badly damaged", its something else when you can have a picture of what "borehole badly damaged" looks like!
A lot of times quantitative and qualitative data for the same indicator are collected separately posing the risk of losing the context of this same indicator…It's one thing to collect a survey answer from a household member that says "borehole badly damaged", and then move on to a focus group discussion (usually a few days after the survey data has been collected) where a group of members of households say "The boreholes in this area are badly damaged". It's something else when you have a picture of the boreholes each household is referring to, precisely situating the quantitative answer to the qualitative data in space and in time!
SMAP allows researchers to collect quantitative and qualitative data at the same time, which is not only an advantage methodically, but also a great value in terms of resources spend as both types of data are collected at the same time.
Another great advantage of SMAP is how easy it is for the people collecting the data to operate through the questionnaire. As an enumerator your main aim is to make the respondent comfortable and at ease in order for them to give you objective answers, this can be challenging when as an enumerator you are having to figure out the skip logic on the questions and (for forgetful heads like mine) delaying the start of surveys while trying to figure out where you have placed your pen after the last survey!
Having had the experience of working with SMAP before I can understand how it was possible for 23, 000 surveys to be collected within 100 days. It is fast, cost efficient and fun, and it should quiet down some of the methodological criticism to data collection in international development."
Household Vulnerability and Resilience to Economic Shocks
February 2013
This
link
describes a collaborative research project on Household Vulnerabilities and Resilience conducted in Vanuatu and the Solomon Islands in late 2012. Smap Consulting is mentioned as we provided the data collection software. The link includes a really interesting video made by the assessment team and showing how global economic shocks impact remote island communities.